SEO Company in Cape Town

Web ROI is a leading SEO company in Cape Town, South Africa. Our goal is to increase the number of new visitors to your website and boost your profits with our SEO services. Customers are searching for your product or service online and with us your website will stand out above your competition. Search Engine Optimization is one of the most important factors in the success of your website, it is so important that it can make the difference whether your business rises or falls.
If you want your business to succeed in today's competitive market then you need a strong online presence. Our SEO company in Cape Town provides all the necessary  services that will increase your online presence with measurable results. We believe that a good Search Engine Optimization strategy begins with high quality content that is relevant and useful to your customers.
Your online presence is more than just a web site, it is the existence of any information that can be found about your business online. Our SEO company in Cape Town can help you manage, measure and maintain your online presence.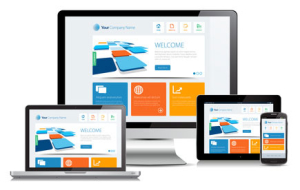 We are SEO experts

Our SEO company in Cape Town has a dedicated team of experienced SEO experts. When our SEO experts take on a new client it means that your business becomes our business.
We know that most of our clients are not bothered with big technical terms such as bounce rates, conversions and click through rates. At Web ROI we understand that our customers want and need results.
Our SEO company in Cape Town has a dedicated team which consist of both SEO Experts, Google Adwords Certified Individuals and Social Media Marketing Gurus. Our team of SEO experts pride them self's on delivering guaranteed measurable results and leaving our customers 100% satisfied.
Grow your business with our SEO services

There are many SEO companies in Cape Town, so what really makes our SEO services better than the rest? To start of with we are a results driven company and we are passionate about promoting your business. We know that our clients are only interested in one thing, and that is receiving results. It is our firm belief that when your business wins, we also win.
In order for your business to win it means that your website needs first page results. Customers searching for your product or service seldom search beyond the first page of Google. If your website does not feature on the first page of Goolge it means that potential customers who are in need of your service can not find you. It is our job to make sure that your website ranks as high as possible on the first page of Google.
At Web ROI we see your website as an investment, and we know that every business owner wants to receive a return on their investment. At the the end of the day we make sure that your phone always keeps ringing with new customers.
Unlike other SEO companies in Cape Town, we will not take your money with out delivering the desired results that your business needs in order to obtain a positive return on investment. With us you will be able to measure your results every step of the way.
Our SEO Company offers the following SEO services in Cape Town
Latest From Our Blog
Our Happy Clients